As promised, we haven't stopped optimizing tweet display, and today we added a bit more sweetness to our mix, parsing hashtags, mentions and links.
As we said last week, we took it seriously to optimize and get the most out of our pioneer twitter display feature. Did we mention that we are the one and only gis web tool capable of querying and displaying terms in real time from the Twitter API? We can't get tired of bragging about that. Who wouldn't?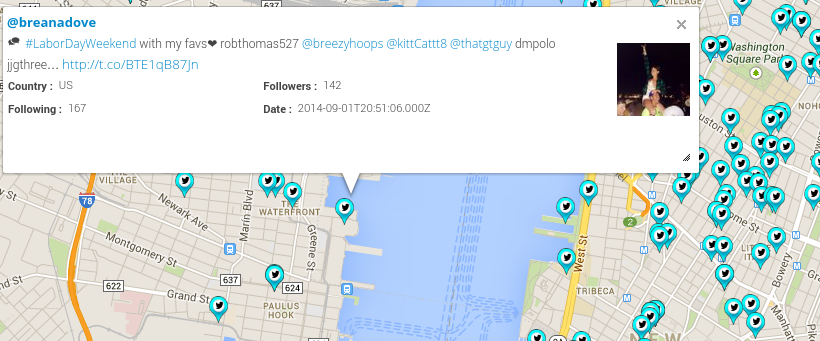 However, In the next months we're planning to add new visualizations to get the most out of twitter. What good would it be just to capture tweets if we were to display them as common markers? If we were to display their content without highlighting mentions and hashtags, what good would it be? We know. Of course we know. And today we added the long awaited twitter parsing logic. Enjoy!!!